The call to the demonstration entitled "Vorhang auf, Grenzen auf: Bühne frei! Die Vielen" can be found here.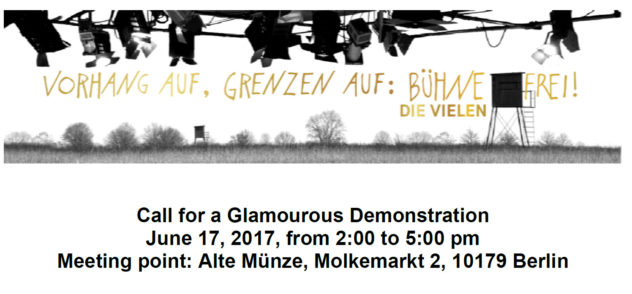 The participatory event aimed at a high number of participants to show up for the demonstration dressed in shiny outfits or banners, to celebrate diversity and open-mindedness. "Die Vielen" and Berlin gegen Nazis called to set a visible sign of solidarity with refugees by bringing emergency blankets, as the refugee's journey across the Mediterranean Sea oftentimes ends wrapped in emergency blankets aboard rescue ships of civic non-profit organizations. The urgent cause: The "Identitären" movement campaigns to fund the acquisition of a ship in order to hinder these organizations in their rescue missions.
While the route of the right-wing extremist demonstration was changed at short notice to pass through a residential area in the northern area of the Mitte district, as the announcement of further counter-protests prohibited the march to happen in its planned location, the Glamorous Demonstration (as documented in Berliner Zeitung's Liveticker) made their way through the center of Mitte accompanied by a very loud sound system to blast the Nazis away. Meanwhile, the about 700 participants of the Nazi demonstration only made it a few hundred meters, before blockades and counter-protests of Berliner Bündnis gegen Rechts made them come to a halt for several hours in the Brunnenviertel neighborhood in the district of Wedding, until they finally had to turn around and leave.
The Glamorous Demonstration came to an end near the planned route of the "Identitären" near Nordbahnhof, where they, however, never arrived.
Pics of the day of the Glamorous demonstration against the right-wing extremist demonstration of the "Identitären" movement of June 17, 2017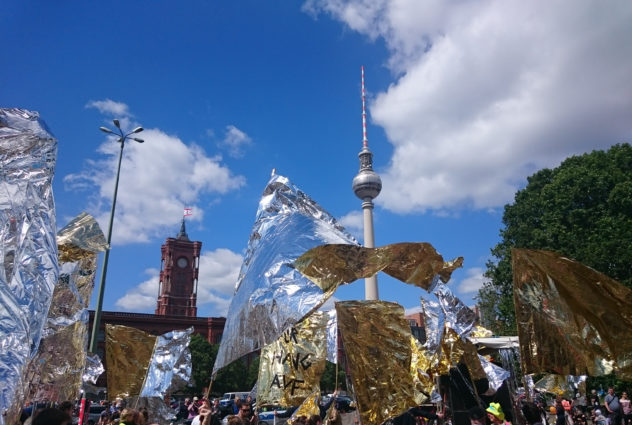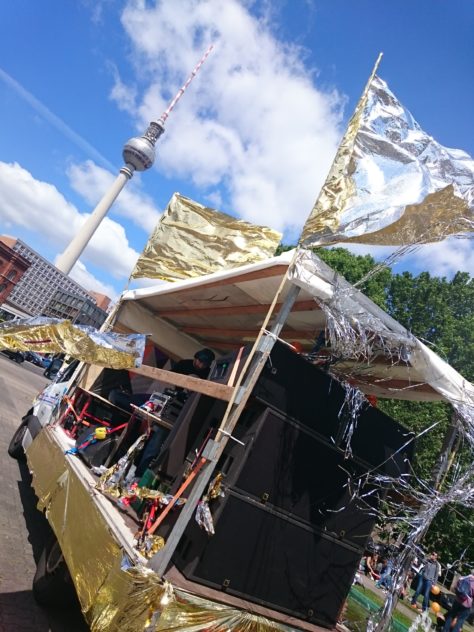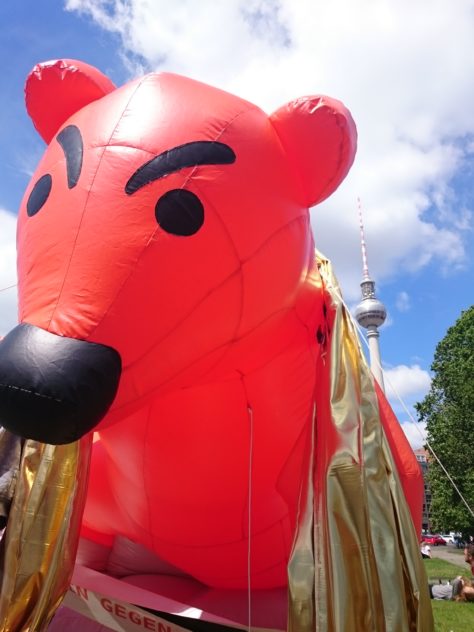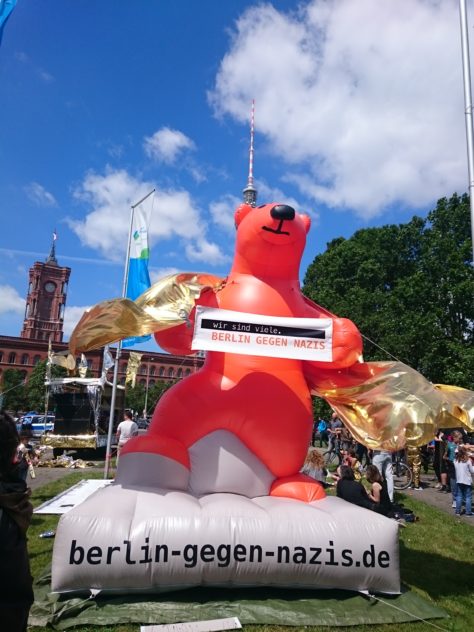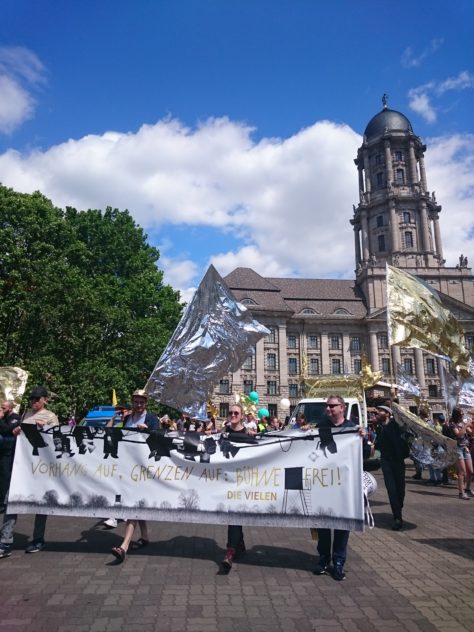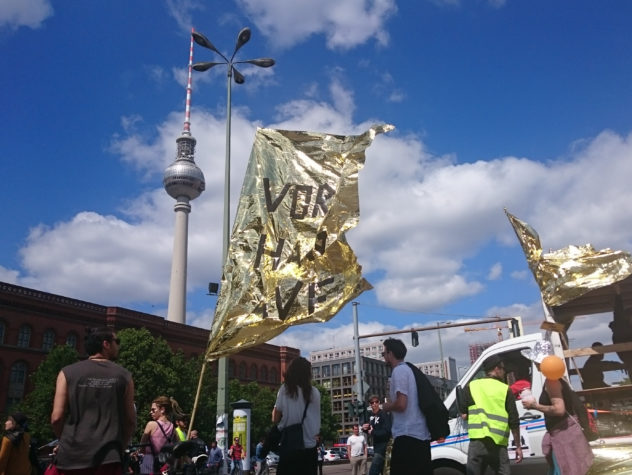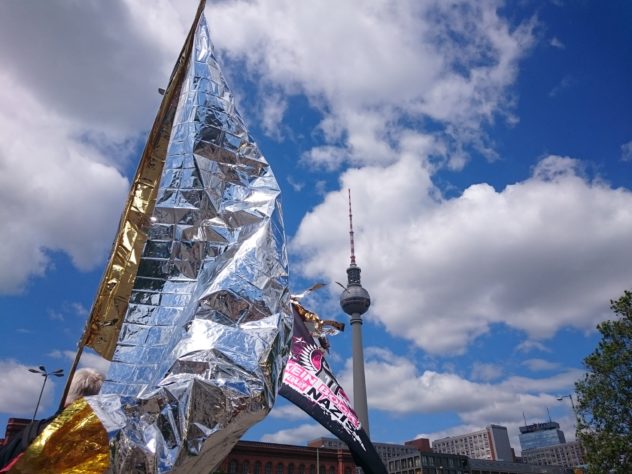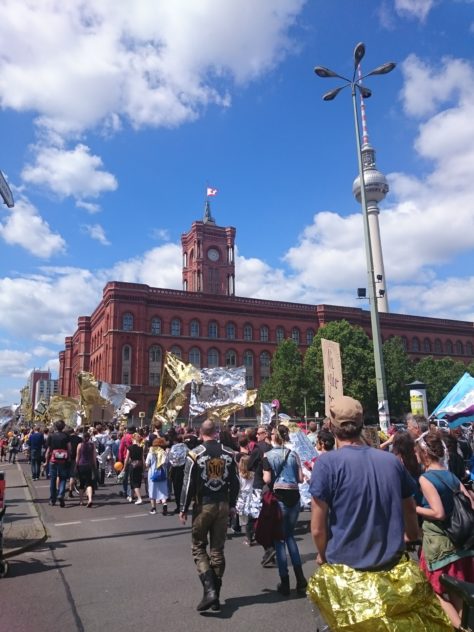 (Alle Fotos: Berlin gegen Nazis)