An initiative sprouted from the BERLIN GEGEN NAZIS partners' network to take a stance against conspiracy ideologies. The campaign "DAS WIRD MAN JA NOCH FRAGEN DÜRFEN", developed for the network by our partner agency Motor Kommunikation GmbH, puts question marks behind the right questions. The campaign started just in time with the current mobilization on occasion of the "Tag der Freiheit" on August 1, proclaimed by the conspiracy-ideological and "Querdenker" spectrum to join their event in Berlin.
From Altes Museum to Volksbühne, innumerable institutions as well as individuals based in Berlin have taken a stance against the conspiracy ideological gatherings loudly and clearly. Countless Berliners have participated in counter-protests. Due to the pandemic, these protests often took a mere symbolic form, were sometimes ironic and always without mass mobilization. Alliances and initiatives acted responsible and in solidarity, conform with pandemic precaution, setting clear signals against conspiracy ideologies, right-wing extremism, racism, and anti-Semitism. This should also be the case on August 1.
The campaign "DAS WIRD MAN JA NOCH FRAFEN DÜRFEN" by BERLIN GEGEN NAZIS' network partners supports everyone who will express their protest against the conspiracy ideological gatherings on August 1, representing the democratic urban society at Berlin's government district by setting a signal for democratic culture and constitutional rights, which are endangered by conspiracy ideological reinterpretations.
The campaign "DAS WIRD MAN JA NOCH FRAGEN DÜRFEN" strikingly frames the activities, sometimes with an ironic twist, sometimes in the literal sense of the term. The campaign uses questions as a reminder of the significance of constitutional rights, such as freedom of speech. The question: "Is one's own opinion inviolable?" refers to the confusion of freedom of opinion by Querdenker ideologues with Article 1 of the German constitutional rights, "The dignity of man is inviolable". This is to be taken seriously, and it makes dissent and clear positioning necessary. One's own opinion is never protected against criticism and opposition and, above all, freedom of opinion has its limits where other people's dignity is compromised.
We wish to thank all network partners who made this campaign possible.
Documentation of the campaign
Our partners at stadtkultur Berlin GmbH realized the Berlin-wide billposting of hundreds of campaign motifs for two weeks around August 1.
At the exact spot where conspiracy ideology was spread during numerous gathering over the past one and a half years, in Berlin's city center – the government quarter and Tiergarten districts in particular – our campaign by Berlin against Nazis' partner network set a clear opposing signal.
Distel Kabarett theater had three banners produced to be hung from their balconies and positioned itself, as in 2020, right on Friedrichstraße, where conspiracy ideological gatherings frequently pass by.
The Academy of Arts (Akademie der Künste – AdK) positioned itself during the entire weekend of August 1 right at Pariser Platz with an animation displayed on their facade monitor.
More impressions of the facade of the AdK in the city center right at Brandenburg Gate.
The House of World Cultures (Haus der Kulturen der Welt – HKW )used their program screens to set a signal and simultaneously broadcast messages from Die Vielen, from the end of July during the entire month of August.
Our long-standing network partners Tipi am Kanzleramt also took a stance on August 1 and equipped their fence with over thirty posters and all motifs of the campaign.
Berlin Waste Management, BSR, has also been part of the partner network of Berlin against Nazis for half a decade. On August 1, BSR set a signal against conspiracy ideologies and racism on the corner of Unter den Linden and Wilhelmstraße, as part of their own successful trash can campaign.
Two Berlin soccer clubs positioned themselves as well against conspiracy ideologies during their respective local matches as part of the campaign. Tennis Borussia Berlin at the start of the campaign on July 27 at Mommsenstadion in Charlottenburg and Berliner Athletik Klub 07 on Saturday, July 31, at Poststadion in Mitte.
We wish to thank our partners at Volksbühne and Club Commission for their respective signals against conspiracy ideologies of their own.
Media partners: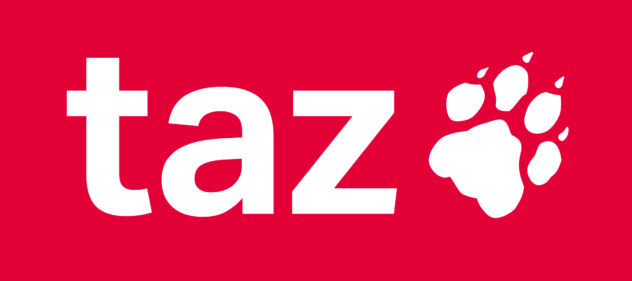 Photo credit: Berlin against Nazis / Florian Boillot