The march on occasion of Quds Day under the slogan "Demonstration anlässlich des Quds-Tages" is scheduled to start at 14:30 at Adenauerplatz and lead towards Wittenbergplatz.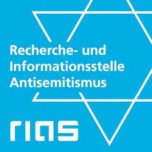 Repeatedly, multiple anti-Semitic incidents have been reported to have happened during the march in previous years. The Department for Research and Information on anti-Semitism (RIAS) has published a detailed report on their web page on occasion of the march in 2017. In the past years, supporters were estimated to be well over several hundred.
The alliance Bündnis gegen den Quds-Marsch mobilized to join their protest event on Saturday, June 9, 2018, at 13:30 at U-Bahnhof Nollendorfplatz. It will be followed by a demonstration leading to Breitscheidplatz, where a final gathering has been registered with the authorities.
The call states:
On June 9, the annual so-called "Quds-march" ("Quds" is the Arabic name for Jerusalem) will take place on Berlin's Kurfürstendamm. This march is a call to fight against Israel, and, in 1979, has been instituted by the Islamist leader of the Iranian Revolution Ayatollah Khomeini as an annual day of action.

In Germany, the so-called "Quds-march" has been taking place for decades. It is organized by the working group "Quds-AG" of the Shiites' Islamic community, with different participating partners: supporters of the Islamist Hisbollah, Mullahs of Islamisches Zentrum Hamburg IZH, Nazis, anti-Zionist leftists, and anti-Semites of diverse backgrounds. They are all united in their hatred of the Jewish state.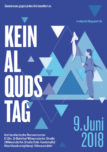 Furthermore, the alliance Antifaschistische Berliner Bündnis gegen den Al Quds-Tag organizes a demonstration, which is scheduled to start at 12:00 at U-Bahnhof Wilmersdorfer Platz. The call of the demonstration under the slogan "Gegen jeden Antisemitismus – Kein Quds-Marsch in Berlin!" states:
The demonstration on occasion of Quds Day is one of the largest anti-Semitic marches in Berlin. For us as an antifascist alliance it is thus clear: 22 years of Quds Day in Berlin are 22 years too many! Not only on Quds Day but every day, it is our task to counter any form of anti-Semitism and anti-Zionism.
action map Quds-march, Saturday, June 6, 2018, Berlin-City West (subject to change)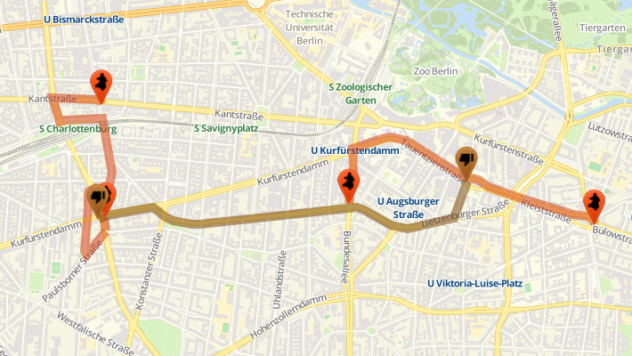 Demonstration "Gegen jeden Antisemitismus – Kein Quds-Marsch in Berlin" organized by antifascist Berlin-based alliance against Quds Day from 12:00 – starting point: U-Bhf. Wilmersdorfer Straße – Kantstraße – Kaiser-Friedrich-Straße – Stuttgarter Platz – Wilmersdorfer Straße – Lewishamstraße – Waitzstraße – Eisenzahnstraße – Paulsborner Straße – Brandenburgische Str. – U-Bhf. Adenauer Platz – end point: Kurfürstendamm / Brandenburgische Straße
Demonstration "Gemeinsam gegen Antisemitismus, Islamismus und Homophobie – Solidarität mit Israel und der iranischen Demokratiebewegung!" organized by the alliance against Quds-march from 13:00 – starting point: Nollendorfplatz – Kleiststraße – Wittenbergplatz – Tauentzienstraße – Kurfürstendamm – Joachimsthaler Str. – end point: Joachimsthaler Str. / Richtung Lietzenburger Str.
"Demonstration anlässlich des Quds-Tages" from 14:30 – starting point: Adenauer Platz – Kurfürstendamm – Olivaer Platz – Lietzenburger Straße – Ansbacher Straße – end point: Wittenbergplatz
All information subject to change, current updates via twitter, hashtag: #keinqudstag