On February 19, 2020, nine people died in a racist attack in Hanau. An alliance of anti-fascist and anti-racist groups calls for the anniversary on Saturday, February 19, 2022, to join several commemorative events: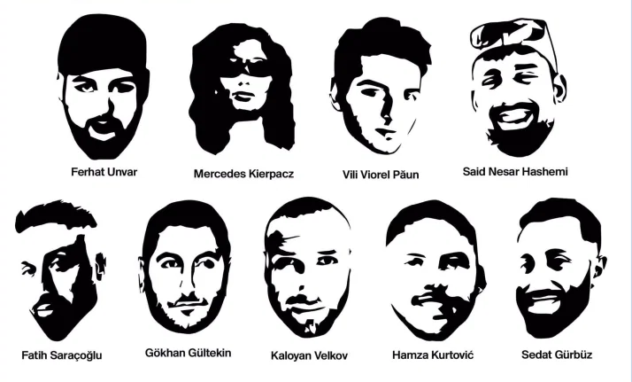 From 12:00, there will be a rally on Leopoldplatz in Berlin-Wedding.
From 16:00, there will be a further commemorative rally on Oranienplatz in Berlin-Kreuzberg.
From 19:30, a joint demonstration is scheduled to start from "Zickenplatz" (Kottbusser Damm / Hohenstaufenplatz).
The call for this event states:
Two years have passed since Vili Viorel Păun, Said Nesar Hashemi, Gökhan Gültekin, Mercedes Kierpacz, Hamza Kurtović, Fatih Saraçoğlu, Ferhat Unvar, Kaloyan Velkov, and Sedat Gürbüz were murdered by a racist in Hanau. We are still mourning for our brothers and sisters, our hearts remain with their relatives and survivors. And still we are outraged as their demands have not been met:

Commemoration, justice, investigation, consequences!
A vigil will also take place in Treptow-Köpenick: At 15:00, the alliance Bündnis TK calls to join a commemoration of the racist attack in Hanau at the Adlershof market square.
All information subject to change. Current info on Twitter using the hashtag: #b1902