For the third year in a row, there could be a right-wing extremist demonstration in Berlin, the so-called "Heßmarsch", on occasion of the 32. anniversary of the death of the convicted NS war criminal Rudolf Heß, who had committed suicide while imprisoned in Spandau-Wilhelmstadt on August 17, 1987. In many districts of Berlin, preparations for counter protests have been going on over the past months, to prevent the establishment of right-wing extremist marches to glorify the NS in Berlin.
Protestevent at Alexanderplatz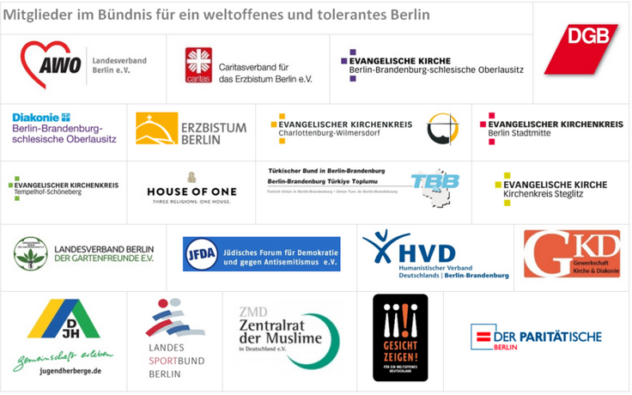 The alliance Bündnis für ein weltoffenes und tolerantes Berlin, comprised of churches, trade unions, charities, and further civic organizations, calls to join their protest under the slogan "Take responsibility for the Past – for our Present and the Future", (link to the facebook-event) on August 17, 2019, at 10:30 on Alexanderplatz at the Urania World Clock (Weltzeituhr).
The call states:
As in the past years, we wish to show our support for an honest culture of memory and our responsibility to make sure the atrocities of the dictatorship of National Socialism will not repeat themselves. We are ready to take responsibility for a democratic society. The German history is a memorial to action for us: the horrors of the dictatorship of National Socialism may not repeat themselves!
Confirmed speakers :
Sonja Staack (DGB Berlin-Brandenburg)
Bischof Dr.Markus Dröge (Evangelische Kirche Berlin-Brandenburg-schlesische Oberlausitz),
Bernd Streich (Vorsitzender Diözesanrat der Katholiken im Erzbistum Berlin)
Katrin Schwabow (HVD – Humanistischer Verband Berlin-Brandenburg)
Lala Süsskind (JFDA – Jüdisches Forum für Demokratie und gegen Antisemitismus)
Kristin Meuche (LSVD – Lesben- und Schwulenverband in Deutschland – Landesverband Berlin)
As well as the representatives of the protest initiatives of the respective districts:
Jürgen Schulte (Britzer Initiative Hufeisern gegen Rechts)
Matthias Hofmann (VIA – Verband für Interkulturelle Arbeit)
Bernadette La Hengst will perform live.
Berlin-wide protests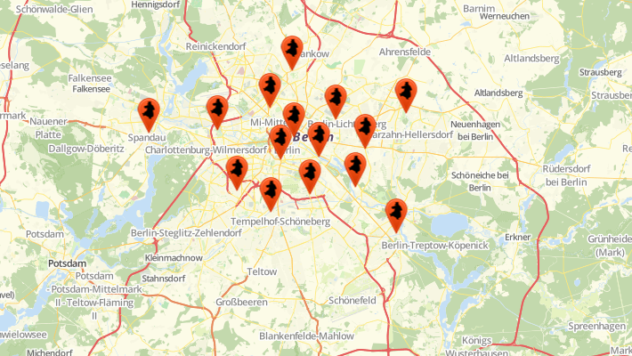 Since February, preparations have been ongoing in several Berlin districts with more than twenty registered protest events. As there is no official announcement of a "Heßmarsch" as of yet, most initiatives mobilize to join the alliance Bündnis für ein weltoffenes und tolerantes Berlin at their event at Alexanderplatz, to be able to react to current rallies on the day. In an interview with the daily "Neues Deutschland", Berlin gegen Nazis described this strategy as follows: "Should there be signs of a gathering of neo-Nazis, one would travel to the locally announced protest events from there. Should this not be the case, the local events will serve as gathering points to organize joint travel to the central event in the district of Mitte." (source: nd – "Berlin ist sehr, sehr gut aufgestellt" – 12.08.2019)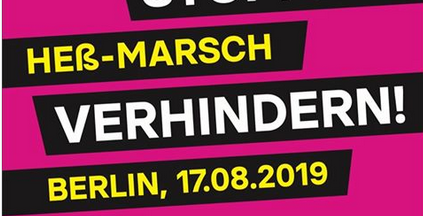 Berliner Bündnis gegen Rechts, an alliance of non-profits, charities, leftist as well as anti-fascist groups, mobilizes as well with an individual call to join the event hosted by Bündnis für ein weltoffenes und tolerantes Berlin at 10:30 at Alexanderplatz. The alliance will react spontaneously to current events on Saturday.
districts
From within the districts affected by the "Heßmarsch", Spandau and Lichtenberg, and Kreuzberg there are further calls to join a prayer for peace, protest events, as well as protest picnics on August 17. Further locations have been registered where protest events will take place, which will be announced at short notice, should a right-wing extremist rally take place in the respective district. Berlin gegen Nazis will keep you posted.
Spandau
10:00 – In the neighborhood of Staaken, a picnic to foster respect and tolerance will take place. The team AG Vielfalt of the district council Heerstraße states: "Respect and tolerance are as vital to life and community as bread and the cup of tea or coffee for breakfast! This is the reason, as well as that certain right-wing extremist groups seem to think they can use the anniversary of Rudolf Heß's death to demonstrate their hatred here in Spandau, we invite everyone to come to join our picnic."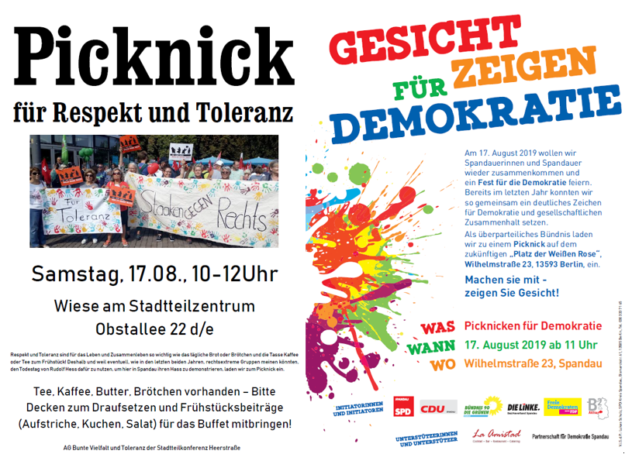 10:30 – At the location close to where Rudolf Heß committed suicide in 1987, the place most likely to be used for a gathering by right-wing exremists, an ecumenical peace prayer will be held at the Protestant church Melanchthon-Kirche. The evangelischer Kirchenkreis Spandau thus shows their opposition to neo-Nazis in Spandau.
11:00 – At Spandauer Wilhelmstadt right at the location of the former prison at Wilhelmstraße 23, a picnic will take place under the slogan "Fest für Demokratie". A broad alliance of the district's divisions of the political parties SPD, CDU, Bündnis 90/Die Grünen, Die Linke, and FDP, as well as the non-profit B²Aktion+ supported by Partnerschaft für Demokratie Spandau, and the Restaurant La Amistad call to join their protest.
Lichtenberg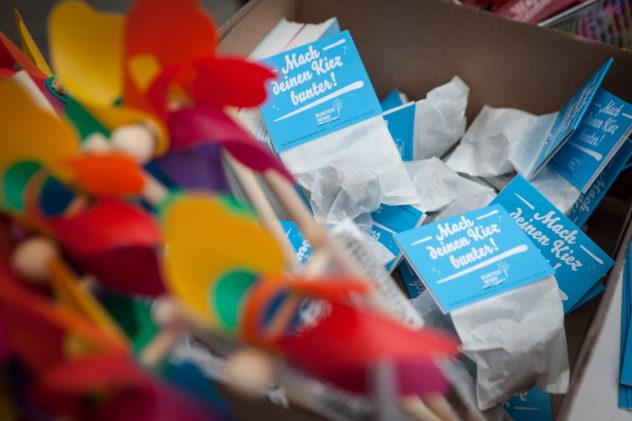 11:00 – The alliance Lichtenberger Bündnis für Demokratie & Toleranz calls to join their protest under the slogan "Laut gegen Neonazis" in front of Lichtenberg train station, to be able to quickly change location in the event of a "Heßmarsch" gathering in the district.
The call states: "Even if no "Heßmarsch" will take place, we wish to take to the streets for a community sharing solidarity and human rights."
Kreuzberg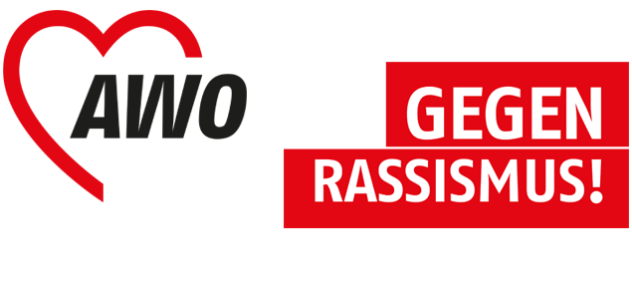 11:00 – In Kreuzberg, the Workers' Welfare Association AWO Begegnungszentrum calls to join their protest event at the corner of Köpenicker Straße and Engeldamm in front of the headquarter of ver.di Bundesverwaltung under the slogan "Vielfalt statt Einfalt – eine bunte Welt ist möglich!" to set a signal locally against the possible "Heßmarsch". All neighbors are invited to join.
Assesment and background information
Mobile Beratung gegen Rechtsextremismus Berlin – MBR published an updated assessment as well as background information assessment of the possible "Heßmarsch", which states :
So far, there is still no official registration or public announcement by the organizers of a rally.
(…)
However, it is expected that the participants of the marches of the previous years would be able to gather at short notice, without much public announcement beforehand; a registered rally is becoming increasingly unlikely. Should there be a rally in Berlin in 2019, or in the case of unannounced gatherings and actions by right-wing extremists in the city, it is likely there might be up to a few hundred right-wing extremists ready to participate.

Background: Who was Rudolf Heß and why is he worshipped within the right-wing extremist scene?

Hitler's deputy Rudolf Heß spent 46 years detained at the war criminal prison at Spandau. He is widely celebrated as hero and martyr within the right-wing extremist scene, as he remained faithful to the NS regime after the end of the war. His final statement during the Nuremberg Trials was: "I regret nothing. If I was to start anew, I would act exactly as I have before  (…)." Heß committed suicide on August 17, 1987 in his prison cell.
Since then, the date is of vital importance within the right-wing extremist scene. Almost any acclaimed right-wing extremist rock band sings about the myth of Rudolf Heß; there is no one active in the neo-Nazi scene who is not aware of him. Since 2001, thousands of neo-Nazis marched through the Bavarian town of Wunsiedel, where Heß's grave is located.

Since 2005, the parades have been prohibited as glorification of National Socialism. Ever since, the right-wing extremist hosts attempt at registering demonstrations under differing slogans. In 2017 and 2018, the marches took place under the slogan "Mord verjährt nicht – Gebt die Akten frei", referring to the widespread conspiracy theory that Heß was murdered and evidence was kept under lock. According to the assessment of MBR, these two marches can serve to establish a new tradition of large right-wing extremist marches In Berlin.


All information as of August 12, 2019.
Resolutions
The district authority of Lichtenberg issued a resolution on March 21, International Day against Racism. The district authority of Pankow followed suit on May 15, 2019, with a resolution entitled "Keine Verherrlichung des Deutschen Faschismus in Pankow". The district authority of Friedrichshain-Keruzberg issued a resolution entitled "Heßmarsch Mitte August: Friedrichshain-Kreuzberg stellt sich gegen jede Form von Rassismus und Antisemitismus" on June 5, 2019.
The resolution of the district authority of Pankow states:
BVV Pankow decidedly opposes any glorification and trivialization of NS crimes. All residents of Pankow are encouraged to actively join the peaceful counter protests in support of the democratic civic society. Pour solidarity is with all parties affected by right-wing extremist, racist, and anti-Semitic violence.
We continuously update all information. Use twitter hashtag #b1708 for August 17.